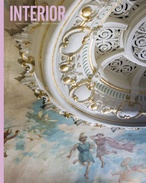 March 2015 (Issue 15)

A raw, stripped-back aesthetic, with an understated palette and quirky geometric paint features.

Frank Gehry's first Australian building is known for its daring façade, but the spaces within are its unseen beating heart.

Interior sat down with Aaron Paterson and Patrick Loo to discuss the NZIA's 2015 Conference.