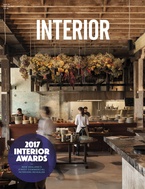 July 2017 (Issue 24)

Camille Khouri looks at several memorable, recent legal or law-related workplaces from across New Zealand.

An Australian designer with an affinity for loud, expressive commercial interiors talks to Leanne Amodeo about his work.

Camille Khouri discovers a multi-disciplinary studio that designed its own home and handcrafted a large portion of its interior.

The Smoko Room and Sawmill Brewery sit on a rural setting and take pride in their farming and agricultural surrounds.

The contemporary reinvention of Russell McVeagh, one of New Zealand's oldest legal firms, has broken age-old legal hierarchies.