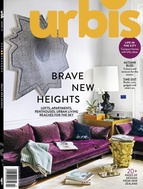 April 2017 (Issue 97)

Apartment developers Josephine and John Love share some of the objects that make them feel at home.

Vanessa Coxhead spoke to architectural writer Michael Webb about his new book and what makes a great apartment building.

Vanessa Coxhead chats with Kiwi-born, Paris-based architect Brendan MacFarlane about how apartments can foster communities.