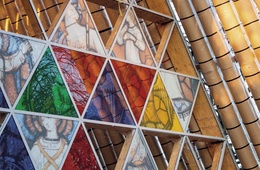 Cardboard Cathedral
Shigeru Ban's design bases itself on a system of proportions derived from the original Christchurch Cathedral.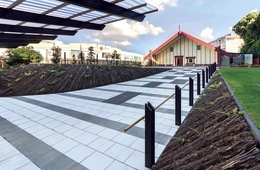 Pipitea Marae
An intricate paving design and curving banks are referenced in the layout of the atea in front of Pipitea Marae's wharenui.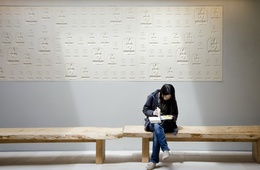 Fo Guang Shan Pagoda
Architecture as landscape is the principle that guided Warren and Mahoney's Buddhist pagoda for a temple in Auckland.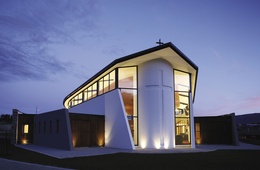 Holy Family Catholic Church
With vistas across Lake Wanaka to the Southern Alps, Sarah Scott Architects' elegant church offers a sense of occasion.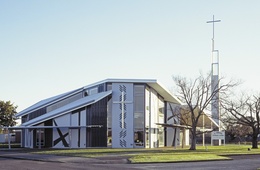 Church with new angles
This place of worship is given new angles and designs by Void Architecture.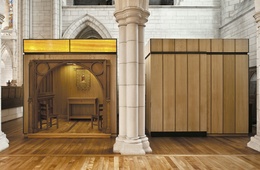 Salmond Reed Architects' compact cubes
Auckland's St Matthew-in-the-city has welcomed a new chapel and kitchen designed by Salmond Reed Architects.