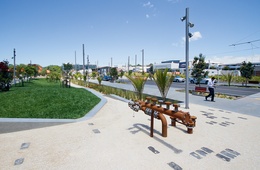 Daldy Street Park – Auckland
History, geology and industry combine in a waterfront project that's a hybrid of street and park.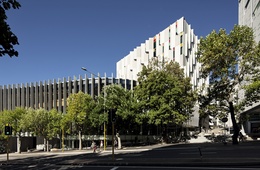 AUT University environs
A walk around the outside of AUT University's latest addition.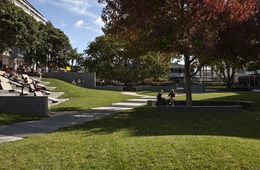 Hurstmere Green
Sills van Bohemen take an important step towards connecting Takapuna's main street with the natural beauty of its coastline.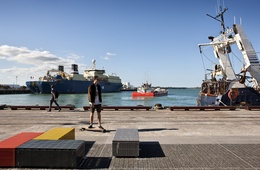 Jellicoe Street, North Wharf Promenade and Silo Park
Jellicoe Street, North Wharf Promenade and Silo Park (Auckland) by Taylor Cullity Lethlean with Wraight + Associates.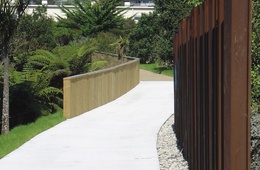 Te Ara Alexandra stream cycle path
Stage one of transportation network for the North Shore of Auckland – connecting parks, reserves and backyards.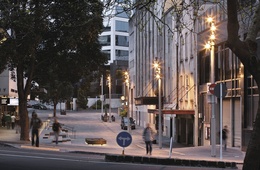 Lorne Street by Architectus
A pedestrian-favouring gathering space that frees the Auckland Public Library from its narrow confines.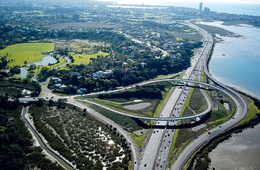 Onewa interchange
A strong, simple hierarchy of planting creates visual cohesion amongst this complex arrangement of roads and bridges.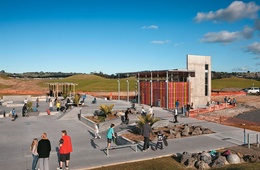 Ormiston Activity Centre
A technicoloured activity centre and 'skater pit stop' for Auckland's Flat Bush residents.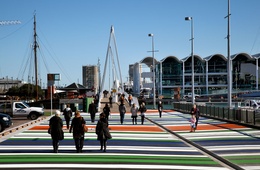 Down by the water
35 resource consents, 45 building consents, 2 district plan changes, 16 months of construction and bam! Hello waterfront.