In this age of blurred boundaries, kitchens can be more than just functional food-prep spaces. Colin Martin explores the latest kitchen trends, from auto-composting to robotic chefs.
Identifying emerging trends in kitchen design is an inexact science. In financially straitened times, it's important to keep a sense of proportion, especially when people can spend inordinate sums of money in countering their feelings of kitchen envy.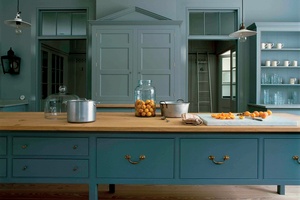 In the 21st century, we're spoilt for choice. The design spectrum ranges from the unfitted faux-traditional farmhouse kitchen, with Labradors dozing by the Aga, to minimalist, industrial-style, multi-purpose rooms encompassing cooking, dining and living.
Some kitchens are dominated by island units large enough to butcher a pig carcass on, if so inclined. Counter-intuitively, much of these kitchens' functionality is concealed; in contrast to the metal containers Schütte-Lihotzky designed for storing food staples, which were instantly visible and accessible.
As apartments shrink, there's something to be said for the kitchen functioning as a social hub, but in a decent-sized house with more space, it's not essential to eat where food is prepared. Raiding newsstands and surfing the Internet, we've surveyed unbiased commentary to report on the status of kitchen design in 2017.
The Modern Kitchen
In 1926, Austria's first woman architect, Margarete Schütte-Lihotzky, designed the prototype of the built-in kitchen that is now prevalent in the western world. Her so-called Frankfurt Kitchen was part of the New Frankfurt project, which aimed to solve the city's housing shortage by bringing functional and humanitarian designs to thousands of housing units.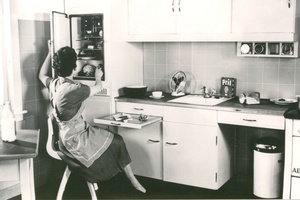 Her kitchen design was based on her own research and scientific research by US management expert Frederick Winslow Taylor and used a railroad dining car kitchen as a model for a 'housewife's laboratory'. The scheme used a minimum of space but ensured maximum comfort and equipment for 'the working mother'.
During World War II, Schütte-Lihotzky was a communist activist in the Nazi resistance movement and, in 1943, she was imprisoned by the Gestapo for high treason but was released at the end of the war by US troops.
On her 100th birthday, she commented "You'll be surprised that, before I conceived the Frankfurt Kitchen in 1926, I never cooked myself. At home in Vienna my mother cooked, in Frankfurt I went to the Wirthaus [restaurant/pub]. I designed the kitchen as an architect, not as a housewife."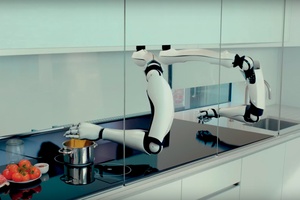 Robotic Kitchen
London-based Moley Robotics premiered the prototype of the consumer version of its robotic kitchen at the international robotics show Hannover Messe last year. Set for launch this year, it comprises a pair of fully articulated robotic hands, programmed by copying a professional chef's movements, an oven, a hob and a touch-screen unit.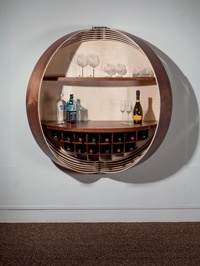 Sculptural Storage
Wall-mounted food preparation or storage units are on the move too. Splinter Works' Dime Kitchen comprises a series of hemispherical cabinets attached to the kitchen wall, which are opened and closed electrically. When cabinets are closed, their 10 curved solid American walnut leaves (or blades), each lined with ripple sycamore veneer, give them the appearance of 10 cent coins spinning on their rims. They're a sculptural installation, rather than merely utilitarian. When the leaves of a cabinet glide open, they contract evenly, revealing a stone counter for kitchen appliances, food or wine storage.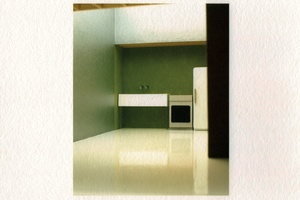 The Future House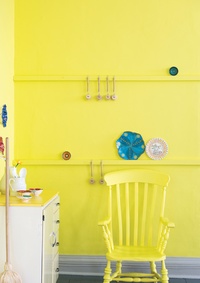 British architects Caruso St John's scale model of an austere kitchen, intriguingly titled Parasite (2000), nailed 21st century minimalism. A photograph of it was included in a recent exhibition of their models at Betts Project, an architectural gallery in London. What will new kitchens look like, in terms of new and interesting appliances, innovations and technology? We're accustomed to pre-setting timers for household appliances or activating them remotely, but the future looks more adventurous with robots cooking dinner and ecological kitchen systems that can reclaim and recycle waste products.
Material Palette
Natural cork and terracotta tiles (rather than white-glazed) add warmth to kitchens, while the use of boldly coloured sinks adds drama to neutral colour schemes. Painting remains a low-cost option when revamping kitchens. The use of grey paint, rather than stark white, either alone or as an alternative in black-and-white schemes, adds subtlety.
Defining Space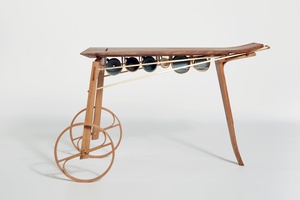 Taking a leaf from Frank Lloyd Wright's use of high-backed chairs to define space around dining tables in multi-purpose, open-plan rooms, contemporary kitchen designers are positioning industrial light fittings or over-sized lampshades over tables and work surfaces. Unfitted, wheeled furniture can be repositioned to redefine spaces within kitchens.
Swiss company Trolle's quirky air-hostess trolleys, new or vintage, are reconfigured as a mobile kitchen cupboard, worktop and dish drainer. Inspired by Japanese craftsmanship and constructed from British elm, brass and Japanese smoked bamboo, UK furniture designer Hugh Miller's Coffee Cart No.1 elevates beverage making to coffee ceremony. It's practical too, with storage for cups and saucers.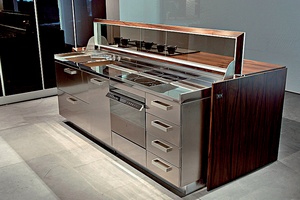 Automation
The use of movement sensors to activate light fittings and light sensors to activate hands-free taps is commonplace but automated kitchen islands are rarer. The Cover kitchen island manufactured by the Italian company Ernestomeda uses a microprocessor to control a motor that reveals or conceals the worktop. When the cover is open, the worktop's food preparation area and stainless steel kitchen sink, with integral pop-up mixer tap, is accessible. These all fit away neatly when the cover is closed, satisfying even the staunchest fans of decluttering guru Marie Kondo.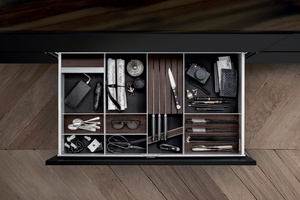 Everything In Its Place
Often simply rationalising storage with a kitchen greatly improves its functionality as there's a place for everything and everything is in its place. The organisation of storage within the INSIDE Kitchen, manufactured by the Germany company SieMatics is a model of rationality.
Ecological Kitchen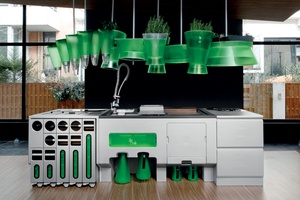 Escalating concerns regarding our ecological footprint are much discussed, if less often acted upon. The futuristic Ekokook kitchen, manufactured by the French company Faltazi, introduces a step change. It stores and processes solid, liquid and organic wastes within the kitchen, using three micro-plant systems, one for each category of waste. The volume of glass waste is reduced before recycling, waste paper is shredded and made into briquettes, metal cans and plastic bottles are crushed, while waste water is filtered and used to water plants. The micro-plant that processes organic waste incorporates an earthworm composter. Could The Whole Earth Catalogue have found its 21st century voice?