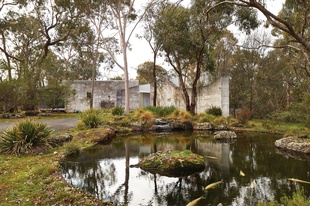 Built in 1985, this home by Biltmoderne in Melbourne presents a poetic integration of architecture, water and landscape.

Simon James has opened a new concept store on Kent Street in Auckland's Newmarket, designed to be an oasis of calm.

With modest materials and a simple, social layout, this Hawke's Bay beach house fits with its original bach neighbours.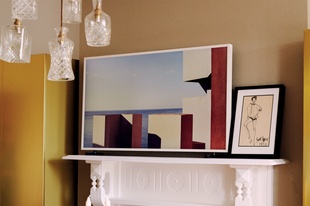 Partner content: Samsung's new television, The Frame, has been designed to blend in with its surroundings, whether on or off.

Pseudo-Georgian buildings are the topic for two new exhibitions in London, discussed here by Colin Martin.

ArchitectureNow editor Amelia Melbourne-Hayward reviews Varidesk's sit-stand desk, the ProPlus 36.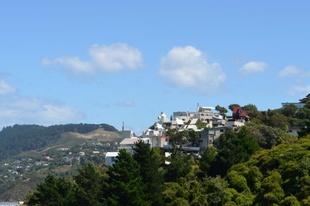 David Batchelor, creator of Wellington City Heritage Week 2017, asks if we can purposefully create new historic places.

Benje Feehan, associate director at Ignite Architects, writes on why design shouldn't just be for architects.

Acoustics engineer Christian Vossart writes on creating optimal acoustics design in TVNZ's newly refitted headquarters.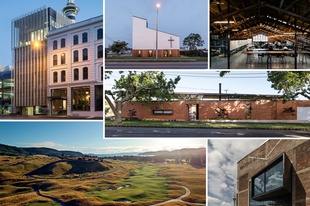 Twenty-two buildings and structures have won awards in this year's New Zealand Architecture Awards, announced 10 November.
Fearon Hay Architects' exquisite golden chapel in Parnell, Auckland, is a carefully detailed homage to its context.