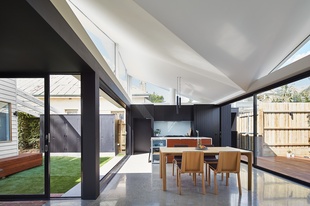 In replacing an old lean-to with a clever garden pavilion, the architect has honoured the owners' love for the outdoors.

A central courtyard and walls of glass ensure this beach-inspired iteration of a villa makes the most of its sloping site.

The Goods Line is an elevated, pedestrian-scale linear park in Sydney that maintains a constant level of public life.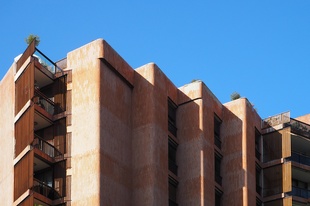 Exploring the Spanish capital's many decorated facades and discovering how they contribute to the vibrancy of its spaces.

The 2016 Dulux Study Tour group explores the friction between the city's commercial and cultural objectives.

Ahead of the 2016 Venice Architecture Biennale, we preview the New Zealand and Australian exhibitors of a collateral event.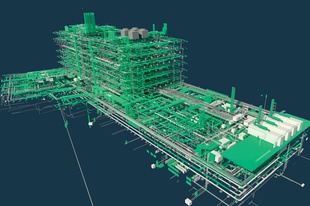 Not since the industrial revolution has the construction industry faced the kind of widespread change that BIM heralds.

Snøhetta's Kristian Edwards explains the concept behind the ZEB Pilot House, a net positive energy house in Larvik, Norway.

A report on solving design challenges for health through the presence of water.
An elegant shed in the mountains and a quintessential Cardrona hut were amongst 15 projects rewarded at this year's event.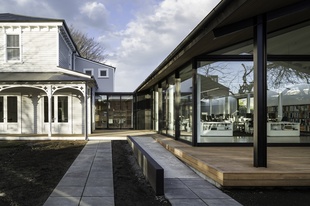 This year's awards showcases the diversity of high quality buildings that have risen during the Christchurch rebuild.