Landscape designer Zoë Carafice of Xanthe White Design talks to Amelia Melbourne-Hayward about naturalistic planting, diverse gardens and the concept of time.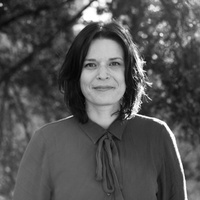 AMH: What initially drew you to landscape design?
Zoë Carafice: I have always had a passion for gardens. My childhood was spent in overgrown, rambling gardens, gardening with my mum who grew our food, my grandmother who grew flowers, and also spending most of my spare time playing in the wild places, native bush and coastline, around our home in the Bay of Islands. I still feel a close connection to the ecology of these places.
It wasn't until I was in my late 20s that I realised I could combine my love of drawing and art with my passion for plants and ecology and actually have a career in Landscape Design.
AMH: What is your design process?
ZC: A huge part of my design process happens when I'm driving or in bed at night; the ideas and problems roll around in my head and I often have an 'Ah-ha!' moment in the middle of the night and can't wait to get into the studio to try it out. I hand draw and sketch a lot as I work through my design process. There's something about the thinking that happens when we sketch by hand.
We use a lot of CAD modelling in the studio, but I still prefer to hand draw. Our studio is also an important part of my design process; I love working in such a rich, collaborative environment where we have discussions and critiques, and our whole team is involved in many of our designs.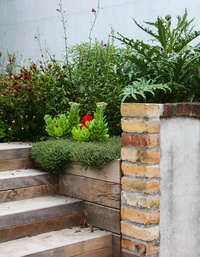 AMH: Favourite parts to working in garden design?
ZC: I love the fact that every job is so completely different. One of the best parts of working at Xanthe White Design is the range of projects we get to work on, from residential gardens to public or community spaces, and also some really fun installations. I also really enjoy the balance of studio time and outside time, onsite and visiting nurseries.
AMH: And the most challenging aspects to the job?
ZC: Design starts with lots of beautiful drawings but in reality, good design is following a project through from an idea to seeing that idea be realised. What happens on site is often outside of our control as we are working alongside builders, architects and contractors that have their own timelines, so we need to be able to respond to situations really organically and be able to act, not react and to find design solutions that maintain the clarity and integrity of the design.
AMH: You are a published landscape photographer. Does this work influence or inform your designs?
ZC: One of the things I love about photography is that you are capturing a fleeting moment in time, and I think that concept of time is what I work with a lot in landscape design. We are designing with living things; gardens and nature are not static; they are in a constant cycle of change and growth, and so when I'm designing I'm thinking about all these moments that will occur in the garden almost as snapshots in time, whilst always considering the overall change and growth of the garden.
AMH: What type of gardens do you most enjoy designing?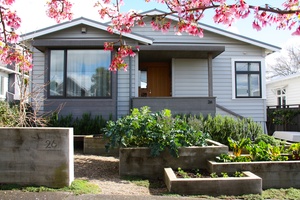 ZC: For me the satisfaction in a design isn't about whether it's a minimalist courtyard or an abundant flower garden; the satisfaction in a design is about creating a successful relationship between the garden and the client. Gardens aren't about fashion, they're about people and it's the process of understanding what a client wants and creating the perfect garden for them that I enjoy the most.
AMH: If you could create a project anywhere in the world, what and where would it be?
ZC: I've worked overseas on projects with the studio but at the moment it is what is happening in New Zealand that really inspires me. Around the rest of the world there's a huge shift towards naturalistic planting and the concept of rewilding. This is something that New Zealanders have been exploring for a long time and the rest of the world looks to us as an example, especially when it comes to revegetation and restoration of waterways. We're part of the discussion and have as much to offer as we do to learn.
As well as our unique flora and fauna, our cultural landscape allows us the chance to collaborate on projects where we're given the opportunity to learn a whole other language of landscape. This is something which landscape architecture around the world has not really engaged with in great depth. There is so much work to be done here in terms of our relationship with the landscape and how we interact with it and I think that's really exciting to be part of.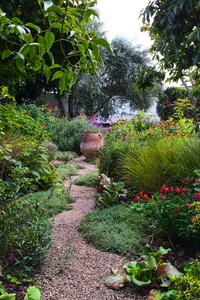 AMH: What trends are you seeing in contemporary landscape design in New Zealand?
ZC: Clients are really conscious that their gardens are part of the wider ecology and people are excited about things like bee-friendly planting, using rare and endangered natives or heritage flowers and fruit trees in their gardens. People are embracing diversity in their gardens and that is a positive trend. Designers also understand that there is a balance between ecology and great living spaces.
AMH: What does sustainable design mean to you?
ZC: Sustainable design is just remembering that everything is connected. In my opinion, good design is always sustainable because good design considers all the outcomes and the best use of resources for what is required. It is not wasteful or unnecessary; it is deliberative and sensitive.
Zoë Carafice will be onsite at the upcoming Auckland Garden DesignFest, which runs 25–26 November. To win two tickets to the festival, send your idea of the perfect garden here. Congratulations to Jan Tweedie for winning the double pass!