Interior magazine picks some of the projects soon to be judged in the upcoming Inside Festival.
Inside Festival is considered one of the leading fixtures in the global interior design calendar. Co-located with the World Architecture Festival, the three-day series of conferences, events and exhibitions is scheduled to take place in Berlin, Germany, from 16–18 November.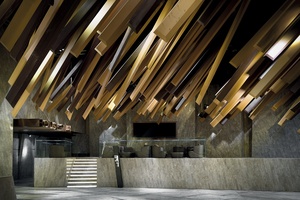 Inside also selects some of the top interiors in various categories, including: bars and restaurants, civic, culture and transport, creative reuse, display, health and education, hotels, offices, residential and retail.
All nominees are expected to present their projects to an international jury during the festival to compete for one of the nine category awards. Open to all festival attendees, the presentations are followed by a live exchange between the designers and jurors.
Some of the finalists include a stunning hotel in Sydney by Hassell, a delicate and sophisticated retail offering by design darlings Neri & Hu, a movie theatre by the masters of dramatic cinemas in China, One Plus, among many others.