Urbis sits down with Mark Haddawy, a Los Angeles-based collector, design and architecture fanatic, and mid-century expert to talk about modernism, his own homes and the elegant charm of vintage.

Mark Haddawy's collecting habits are as peculiar as they get. First, there is the pre-Columbian stone figures (Mezcala, from the Mexican state of Guerrero) that dot his living room – a passion shared by British sculptor Henry Moore and one Haddawy began fine-tuning in his late teens thanks in part to his ancient-art-collecting father. "It makes a very modernist aesthetic even though they are from 200–400BC. It is very geometric and a bit abstract," he says.
Then there is his passion for rare, vintage cars. He's a fan of old Porsches and prior to our conversation, he'd been on a rally around Colorado in his 1961 Ferrari 250GT Short Wheel Base (yes, similar to the one Ferris Bueller destroyed in that infamous, cinematic day off).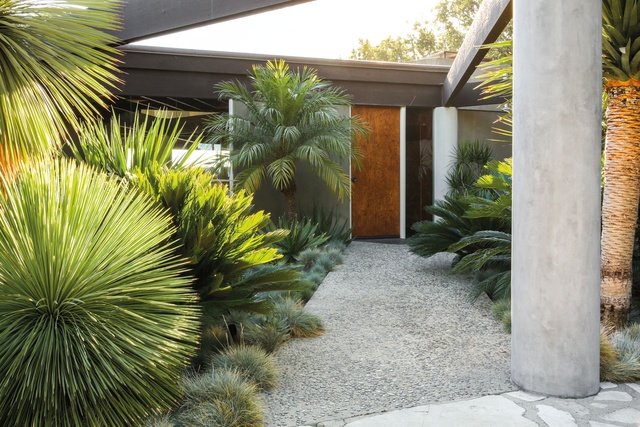 As founder of historic fashion boutique Resurrection Vintage, he has also been a key figure in defining Los Angeles' appreciation for pre-loved, high fashion.
Yet perhaps one of his most grandiose collecting habits is that of iconic mid-century homes. As a restorer-for-hire and collector of architecturally designed houses, Haddawy has amassed a jaw-dropping list of modernist buildings by iconic architects such as Richard Neutra, John Lautner, Pierre Koenig, and more.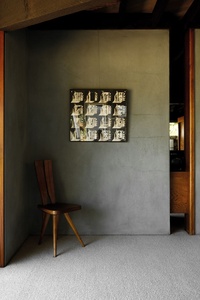 "My first house was from the late '20s in Berkeley, then another from the mid-'50s," he says, explaining his early foray into restoring, "but quickly you realise your limitations as to what one can do with something that is already built. At some point, you come up against a wall of what someone else has done.
"I decided to move to L.A. and my realtor called me about a pretty insignificant house, and as a side note he said, 'by the way Pierre Koenig's Case Study House 21 just came on the market.' I ended up buying it the next day and moving into it a month later." There is still a subtle hint of pride in his voice.
His most recent abode and the one he still inhabits is the Harpel House, a 1956, John Lautner pavilion house on the Hollywood Hills and with enviable views of the San Fernando Valley and the San Gabriel Mountains in the distance.
"The house was so obscured. It was really hard to see what it was, and there weren't great period pictures of it. So it was one of these things that I knew it could be better than it was and I knew the spot was amazing… but honestly, I and nobody else I knew ever dreamt that that house had that in it!" he explains with a laugh.
"It was both having faith in Lautner as an architect and getting lucky that it turned out to be that good of a house." The first part of this and any of his restoration processes is a sort of forensic investigation into what the architects might have originally had in mind. "It is really about gathering everything one can gather: blueprints, archival photographs… then you have a sort of trace evidence that includes shadow lines (what's left behind), hidden paint on some places that didn't get painted," he explains.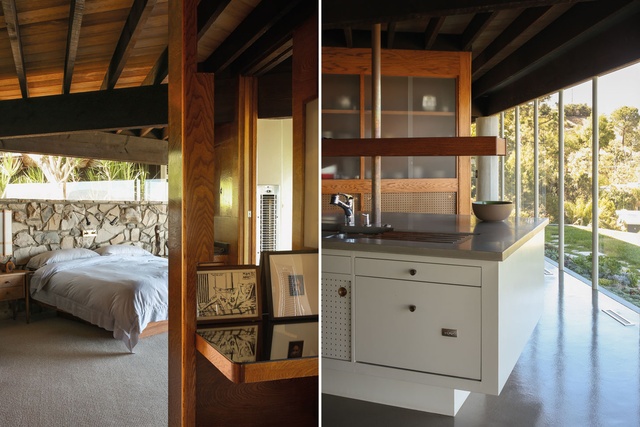 His own Lautner pad "had the life sucked out of it by previous owners. Architecture is a delicate balance, all those moves are so specific, you can't build a deck on the front and another floor in the middle and not upset that balance."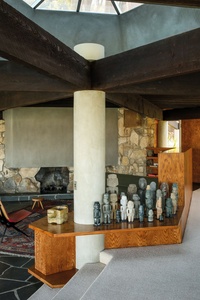 Haddawy explains the initial construction process as an unravelling, like stripping paint back "one truck after another taking things away, all the appendages that had been added onto it. And once it was stripped back to its pure form, what is essentially a grid of columns and caissons, you realise what a great thing it was and how the fundamental idea was ignored. But that is what happens when someone wants that third bedroom more than they want to understand the architecture.
"Fortunately with enough time and knowledge and resources you can put it back, and that is what I did with that house. It took three years… but suddenly it gets its life back, it gets its soul back and all of a sudden, you see this thing that was so bastardised and had lost its magic, start singing again."
Does he have any houses in his bucket list? "Oh, that's hard!" He laughs. "I am working on one of them now. I wouldn't say it is where I would want to live but it is definitely one of my dream homes to work on and that is the Lautner Elrod House in Palm Springs. Then there is the Barcelona Pavilion, Lautner's Arango House in Acapulco, the Rietveld Schröder House… so much great architecture!"