New appointments at Unispace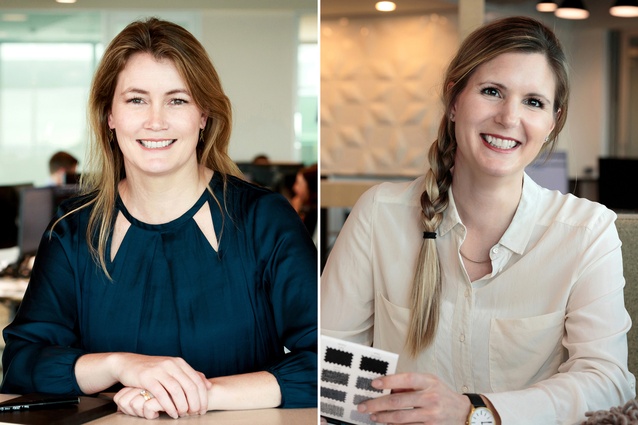 Unispace Auckland has recently appointed Meg Rowntree, designer and Kate Horton, principal strategy. Having previously worked together, Meg and Kate bring with them a collaborative and creative approach to workplace design.
As principal, strategy, Kate brings a new role to the Auckland team, expanding the Unispace workplace strategy offering in the region. She has been instrumental in defining and leading Unispace research initiatives, recently contributing to a research analysis and presentation of global HR insights, which captured workplace insights from more than 100 HR leaders across the globe.
A connector of thought with over 10 years' experience, Kate has led the design, development and delivery of workplace strategy services including strategic consulting, stakeholder engagement, workplace evaluation surveys, utilisation studies, occupancy evaluations and change management. 
Kate comments: "With workplace strategy, once you engage a client, conversations often develop to a wider focus on technology, health and being fit for the future. I like the trusting, long-standing relationships these conversations create." 
Award-winning interior designer Meg Rowntree was honoured with the Interior Awards Emerging Design Professional accolade in 2015, for the 'clarity and warmth' presented in her designs. With a practice grounded in user experience, the craft of making, materiality, humanism and process, her career in interior design stems from a deep interest in people and how they interact with the spaces they inhabit. 
Meg has delivered multiple award-winning projects in the last decade across the region including the Air New Zealand Koru Domestic Lounge in Christchurch and MediaWorks Christchurch.
Director Andrew Simmons comments: "Developing our Auckland team and our offering across the disciplines is key to our growth and success in this ever-changing industry. The dynamic duo demonstrate excellence in workplace design and strategy; with a wealth of talent and expertise that will inspire our team to continue to create industry leading workplaces for our clients."