Opinion: Architecture and the media
Warren and Mahoney's Mat Brown writes on why architects need to become experts in engaging with the media.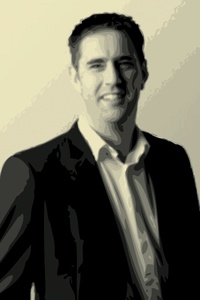 It has been said that not only must justice be done but it must also be seen to be done. This is to say that in order for the legal system to be strong those involved must ensure that it is beyond suspicion. Without such a responsibility, there is a risk that the profession loses the trust of those who it intends to protect: the public. In return, the social benefit of the legal system is balanced by a level of protection of practice, for those who earn the right to participate in it.
I believe architects can learn from our legal cousins. As a group of professional individuals, we are involved in a process that results in social benefit, too. Our buildings make the cities, neighbourhoods and homes that the public engage with every day.
Our work has a long-lasting effect on our clients as well as on those people who use and visit those buildings. That social benefit, however, proves more difficult to convert to a benefit for those who ensure the quality of the process. There is no protection of practice, and fee scales have been abolished.
An argument for greater protection of architectural practice is likely to be a short one. To affect the level of supply falsely is to offset the social benefit that might be provided. Instead, the economic environment in which we operate requires a different approach.
We need to be proactive in demonstrating the benefit of good design to those who generate demand: the public. If we can create more demand for our skills and greater expectations on those who design buildings, we are likely to benefit from an increased share of the market and a deeper involvement in the buildings we design.
The key to demonstrating the value of our services, I believe, is offering greater transparency of the process. We need to expose not only the outcomes of our work but the reasons behind those outcomes, as well.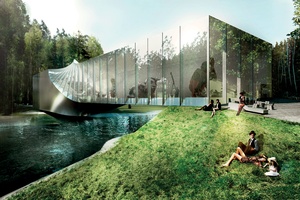 The good news is that we're already quite good at explaining our buildings. Each project and each client is, in a way, an exercise in education. We take a number of complex constraints and considerations and summarise them in a way which enables our client to make decisions. By engaging with them regularly, and over a long period of time, we are able to expose our clients to the benefits of the design process and explain to them the benefits of well-designed buildings. They end up in a position where they know why the their building is the way it is.
However, we're unable to engage with the public, as a whole, in the same way; we're unable to develop the types of relationships we have with our clients. Time and opportunity are against us.
In fact, when our designs are made public, we're often not able to address them or respond to feedback – so much so that I fear we suffer from a lack of public trust. I believe that winning that trust and finding ways of providing transparency is a skill set we already possess but don't capitalise on.
I'd like to think that 'public relations', for lack of a better term, is a service that architects should be providing. We are, after all, best placed within the industry to prepare the media and speak about a design. Our job is to reconcile the constraints in an elegant way. As our cities grow denser and pressure grows to satisfy public expectations, the opportunity exists to be proactive in this field.
We can react and allow negative public opinion to affect the design of our buildings retrospectively, or we can represent our clients' interests by explaining the design process and outcome to those who might be affected. We are in a unique position to be able to front-foot the debate and establish the frames of reference within which our buildings are discussed.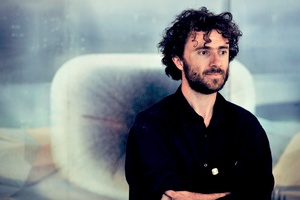 In an age of easily accessible media production and distribution, the path is being paved before us. Danish architect Bjarke Ingels' videos, which explain his designs through the pushing and pulling of virtual three-dimensional models, and British architect Thomas Heatherwick's appearance on TED to discuss the process of designing the Seed Cathedral are examples of how we might engage with the public more directly.
Equally valid, in a more domestic and romantic way, is the short film by Groves Natcheva Architects which uses a house it has designed to tell a story about the people who live there. Is there a better way to encourage people to live in a space you've designed than by telling them the story of people who already do so?
We need to become experts in engaging with the media. Not only should we be able to prepare drawings and diagrams that represent our designs in a way that gives insight into the process behind them, but we also need to be able to identify and respond to opportunities to be more visible to the public.
By becoming more visible and more transparent, the trust we build is likely to result in a greater public demand for the skills we offer. In turn, we, and our clients, are more likely to benefit from the social good we already provide.
Architects must become the spokespeople for our built environment. We must, like our legal brethren, look after the process we contribute to and ensure that it is held in high regard by those outside it. Not only must architecture be done; it must also be seen to be done.