2014 Interior Awards sponsors
Meet the people behind the companies sponsoring the 2014 Interior Awards, presented by Interior magazine.

John Gilbert, Director Kada with Lala stool.
Lala stool is a fusion of crisp lines with curved forms designed by Schiavello. The stool is stackable and is made from rotomoulded polyethylene.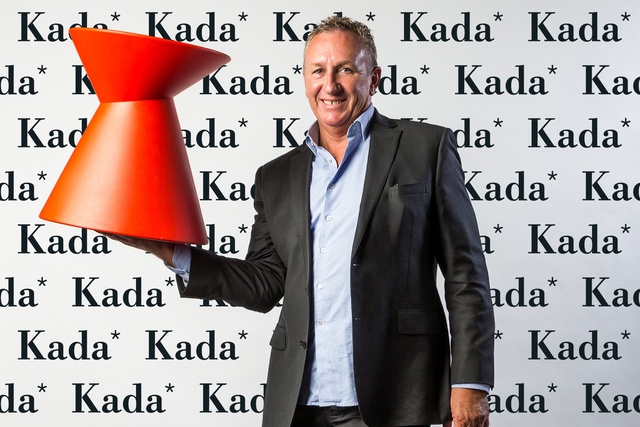 Simon Blincoe – Senior Specifier Architectural Services and Angela Fell – Specifier Colour Services Representative from Resene with (left) Resene Paint Pot and Paint brush and (right) the Resene The Range Fashion Colours 14 Fandeck.
Resene offers quality paint, colour, accessories, wallpaper and advice.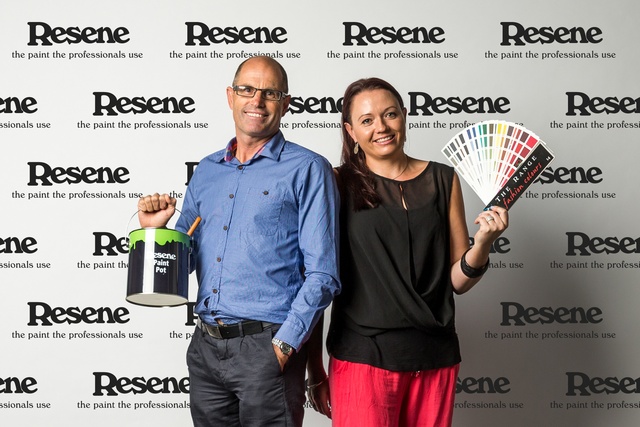 David Procter, Marketing Manager Philips, with (left) Philips LivingColors and (right) Philips Master LEDbulb.
Philips LivingColors is ideal for lighting small areas with adjustable colours delivered via LED technology, and consumes only 4.7 watts of power but produces 50 lumens for pleasant diffused lighting. Philips Master LEDbulb is suitable for general lighting with a lifetime of 25,000 hours and offers 80 per cent energy saving when compared to traditional incandescent lamps.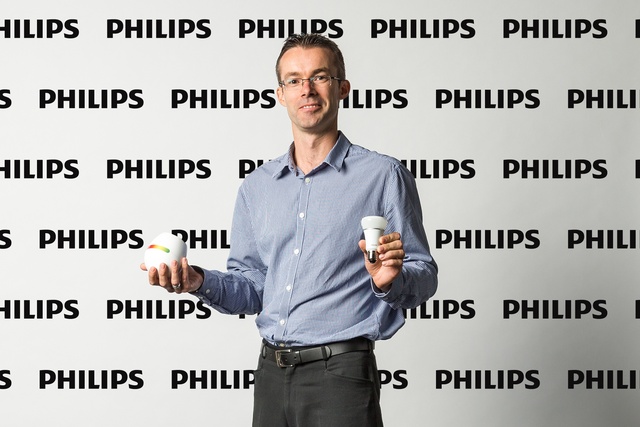 Greg Stone, Contracts Manager Lundia, with Lundia Ecobox.
Lundia Ecobox is a flexible, attractive, sturdy and modular storage system which successfully combines the essence of lean manufacturing, design innovation and environmental-friendliness into one design solution.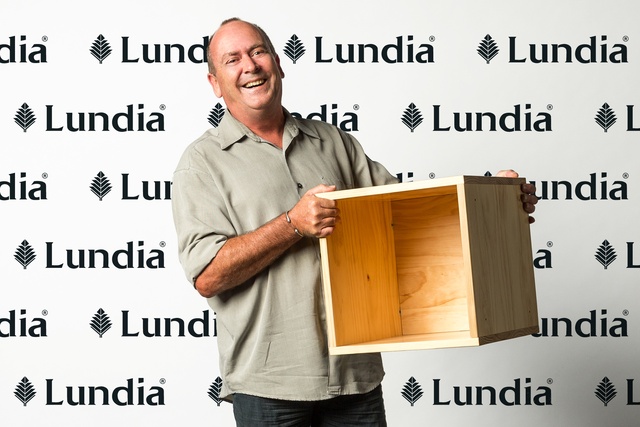 Commercial Account Managers Bridget Booker and Sarah Fox from James Dunlop Textiles with (left) Testino and (right) Baal.
Testino, in Empress colour designed by Zinc Textile, is a velvet fabric with a foil overlay pattern that gives a water droplet effect; and Baal, in Moonrock colour designed by FR One, is a drapery/accessory product with a surface effect/pattern offering a marbled/worn rock look or worn/antiqued fabric effect.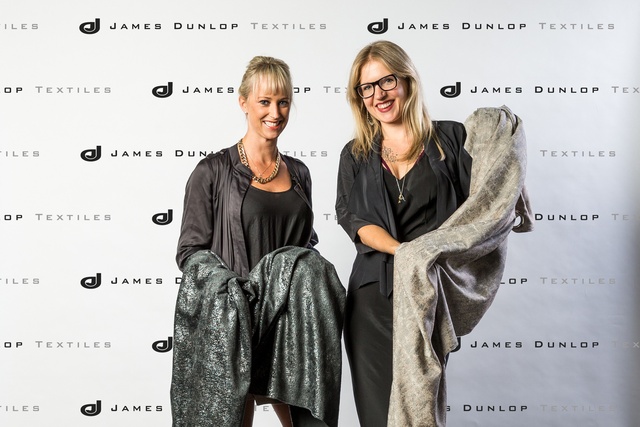 Steve Aschebrock, Sales and Marketing Manager Inzide Commercial, with the new hospitality carpet tile range from Interface.
The new hospitality carpet tile range from Interface offers total design flexibility to help create spaces that inspire, bring brands and property personalities to life, and constantly keep spaces fresh and inspiring – whilst delivering superior RevPAR advantages of modular flooring.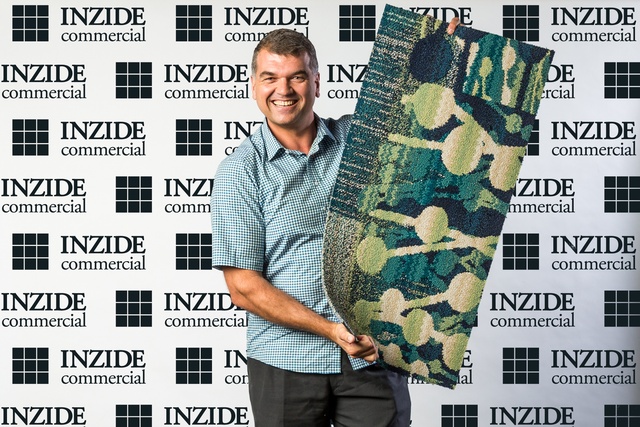 Robyn Downham, Marketing Director Kaynemaile Architectural Mesh, with Hanging Screen on rod in Pewter colour.
Kaynemaile's Hanging Screens are simple ceiling-hung solutions often used to divide interior spaces and create visual privacy or used as backdrops for signage and displays. They are ideal for wrapping internal columns and turning them into a feature. Hanging Screens add depth, tactile texture and visual interest.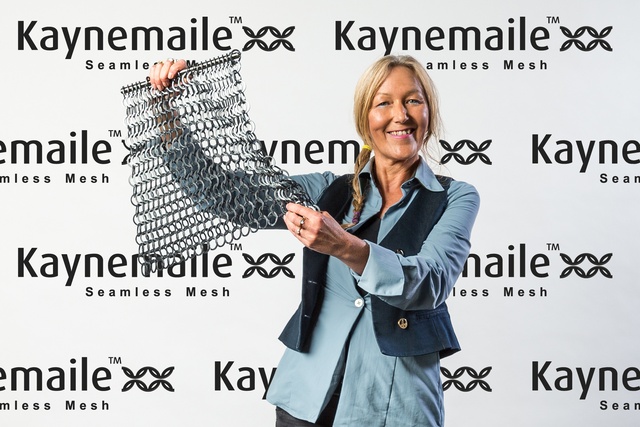 Kim Jarman, National Sales Manager Commercial and Sandy Wallace, Major Contracts Manager Commercial from Luxaflex with LUXAFLEX®, DUETTE® Architella Shades.
 LUXAFLEX®, DUETTE® Architella Shades merge technical fabrics and advanced operating systems in a crisp, clean and modern window covering. Incorporating a honeycomb cell construction, Duette Architella increases insulation at the window by 40 per cent, filters unwanted glare and deflects heat.