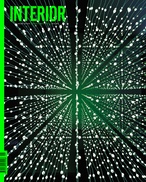 March 2013 (Issue 7)

Squidsoup have designed and installed four thousand-plus balls of light and video for the Royal Society of New Zealand.

Inside an open, studio-like work space with no visible hierarchy.

A design that marries classic historical elements with modern ones, whilst retaining the original details.

A review of retail developments in the downtown and Ponsonby areas of Auckland.

A conversation about design and architecture with ex-pat New Zealand architect David Howell.