2017 NZIOB Awards for Excellence winners
The New Zealand Institute of Building (NZIOB) announced the winners of the 2017 NZIOB and GIB® Awards for Excellence on Friday 25 August at a gala evening at the Pullman Hotel, Auckland.
The awards, which are in their 24th year, celebrate and recognise the professional excellence of individuals in the building and construction process, rather than the project or completed structure.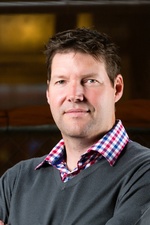 The winner of the 2017 GIB® Supreme Award was Andrew King, project director with Hawkins Wellington, for his role in managing the Wellington Airport Terminal Extension.
This year the judges awarded the BCITO Young Achievers Awards to two recipients: James Reed and Chris Bassett. James is a senior project manager with Dominion Constructors Ltd, Auckland; and Chris is a project leader with Dominion Constructors Ltd - Dominion Residential, Auckland.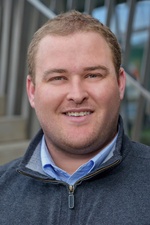 Sarah McDonald of Fletcher Construction won the Site Safe Safety Excellence Award for her work on the $630m Mackays to Peka Peka Expressway on the Kapiti Coast, while another Wellington construction practitioner was also recognised, with Kerrin Manuel of LT McGuinness winning the James Hardie Innovation Award for the St Mary of the Angels Church earthquake strengthening project.
Simon Barnes FNZIOB, the convenor of the judging panel, congratulated all those who entered this year's NZIOB and GIB® Awards for Excellence. He said that the standard of entries was again impressive, and the eventual winners were justly outstanding and worthy of award recognition.
Winners of the project cost categories awards are:
Resene Projects under $2.5 Million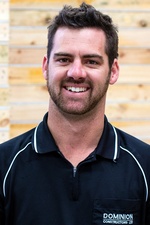 Sam Hill, Project Manager with Hawkins Central
Project: Good Union, Cambridge
Steel Construction Projects $2.5 – $5 Million
Greg King, Site Manager/Cadet Mentor with Aspec Construction Ltd, Auckland
Project: Holy Trinity Cathedral – Bishop Selwyn Chapel, Parnell, Auckland
Hays Construction Projects $5 – $10 Million
David Rayson, Site Manager/Cadet Mentor, Aspec Construction Ltd, Auckland
Project: Mackelvie Street Redevelopment, Ponsonby, Auckland
Coloursteel Projects $10 – $25 Million
Jimmy Corric, Project Manager with NZ Strong Group, Auckland
Project: Mason Brothers Building, Wynyard Quarter, Auckland
Allied Concrete Projects $25 – $50 Million
Andrew King, Project Director, Hawkins Wellington
Project: Wellington Airport Terminal Extension, Wellington
Hilti Projects $50 – $75 Million
Tony Kavanagh, Project Manager/Design Manager, Arrow International (NZ), Hamilton
Project: Rototuna Junior & Senior High School, Hamilton
AECOM Projects over $100 Million
John Palm, Project Manager, M2PP Alliance - Fletcher Construction, Wellington
Project: Mackays to Peka Peka Expressway, Kapiti Coast
***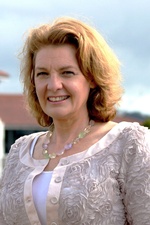 The winners of the NZIOB Charitable Trust's inaugural Scholarship Awards were also announced at the NZIOB Awards of Excellence dinner in Auckland.
The two winners, who each received a $10,000 cash prize, are Professor Robyn Phipps from Massey University Auckland, and Gerard (Ged) Finch, a post-graduate student from the School of Architecture and Design at Victoria University of Wellington.
Professor Robin Phipps has observed the problems faced by both the designers of new buildings and by the consenting authorities, assessing building facades to ensure that they will not leak and that they perform all the functions required of modern buildings.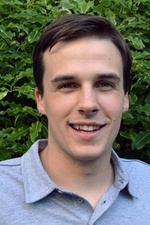 Professor Phipps will use the Charitable Trust Award to travel to Waterloo University in Canada, to investigate how to deliver building facade training to suitably qualified building practitioners in this country.
Ged Finch is a student member of NZIOB and is currently completing a Master of Architecture degree. Ged is currently researching how best to avoid waste at the end of a building's lifecycle. 
The award will enable Ged to conduct full-scale tests of structural and architectural systems that have been designed to eliminate construction waste. This will effectively amount to a 'real world' test of those systems.
"The NZIOB Charitable Trust congratulates Robin Phipps and Ged Finch. The research proposals they submitted are well aligned with the aim of the awards, which is to better the construction industry and the built environment," chair Gina Jones said.