Civic minded: Kerstin Thompson
Kerstin Thompson is director of Melbourne-based practice Kerstin Thompson Architects, established in 1994. The work of the practice is wide ranging and encompasses architecture, interiors, landscape and urban design. Thompson was recently in New Zealand as a keynote speaker at the Spark festival in Hamilton.
Amelia Melbourne-Hayward, editor of ArchitectureNow, caught up with Thompson to talk about making a difference in the public realm, housing issues in Australia and New Zealand, and how we can create family friendly practices.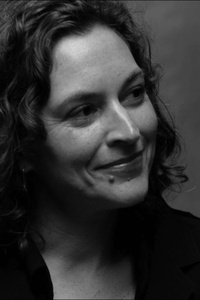 Amelia Melbourne-Hayward: Do you think your early experiences of the built environment inspire the work that you do today?

Kerstin Thompson: Definitely. It's interesting how childhood memories of space underpin some of the decisions and choices that you make now. For example, Robin Boyd, a famous Australian architect, designed a hotel that I stayed at a couple of times when I was a small child. What I've realised in my own work later is that I have, on one hand, a professional understanding and love of his work, but also a much more visceral childhood memory of it. And I think I try to draw on that visceral experience of quality of space more consciously now that I understand that.
AMH: Kerstin Thompson Architect's work is enormously varied and wide ranging in both scale and program, what type of projects do you most enjoy working on?
KT: I love first principle ones! I always love trying something we haven't done before, so when we first did police stations it was really interesting to discover the new possibilities there. In fact, most of our projects are first ones, apart from housing. At the moment we are in the middle of working on a town hall – we've never done one of those before. Similarly a Holocaust museum, also new to us, it's unlikely we'll do another one!
It's great getting that chance to do very different types of projects. We've completed projects such as galleries, sound walls, toilet blocks, schools, cellar doors. I do think that, unfortunately, that idea of choosing an architect because they have done something before is not always the right way to go. Any smart architect will be able to tell very quickly what they have to know to be able to do a project type they haven't worked on before.
AMH: What do you see as some of the fundamental differences between working in the architectural profession in Australia in comparison to New Zealand?
KT: I suspect that Australia might be more commercially competitive, and by that I mean more cut throat in fee bidding, which I don't think is a very good thing. Australia is also much more litigious, so Australians are much more likely to threaten to sue as soon as there's a problem. It's a very American approach to conflict resolution, whereas I think that Kiwis are slightly more reserved. Australians are very confrontational so you know really quickly if there's a problem, and the way they resolve it is quite different to New Zealanders.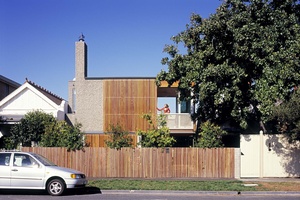 In terms of architectural differences, I would say that in New Zealand you hear a lot about the architecture of the house and less about civic buildings, whereas in Australia there is more interest in the architecture that's in the public realm, which is something I'm really interested in and think is of much importance.
AMH: Indeed, part of your practice statement is a focus on 'architecture as a civic endeavour with meaningful connections with the community and surroundings'. Can you give us a current example of a project you think exemplifies this philosophy?
KT: When we talk about civic we tend to think it always means the public projects. That is obviously true, but, for example, our Marysville Police Station had to work as a police station but it was also on the edge of a park, so we felt it had to do more than just be a good police building. It also had to help make the park a better place and build that township close by. We try and exploit a building to do more than just it's functional brief. You can also do the same with private projects. If you're doing a housing project that's technically private, you can still make it do something positive for the street, for the public realm.
A good housing project will activate a street or add to the friendliness of the neighbourhood. With some of our rural housing projects, we found that it was a chance to repair sites that have been degraded, such as ex-farmland that was completely covered in weeds or denuded. You can use the building of a new house to also repair some of the surrounding landscape, which in turn feeds back into the broader ecology. You can always try and extract some sort of public opportunity even when it seems like the most private project.
AMH: You spend one week out of four lecturing at Victoria University in Wellington, how does this time away affect your work and ideas back in Melbourne?
KT: Teaching and interacting with students is a great way to expose yourself to more information and new ideas, and it also forces you to be very clear in your own positions or understandings, because you need to be able to clearly explain theory and ideas. It's also a good way to do research into something I'm really interested in; high density forms of housing.
AMH: Which is certainly very topical in Auckland at the moment.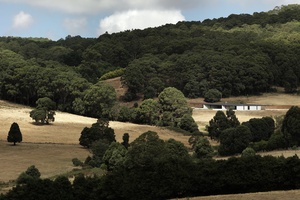 KT: Exactly, likewise in Melbourne. I don't understand why more architecture schools aren't thinking about housing. They think it's a bit prosaic, but 90 per cent of our built fabric is housing, so if you get housing right, you can get your city right. So it's a really good way to do research into that, which in turn feeds back into the practice and then the practice feeds back into the research pool for students.
AMH: Speaking of high density housing, how do you see Auckland as going forward with that, because at the moment there's a lot of debate around the fact that the city needs more medium and high density houses, but they need to be done properly. Do you have any ideas around this?
KT: Auckland has some very similar problems to Melbourne in that regard. I think Auckland is even worse in terms of ratio of housing income to house costs, but Australia is also pretty bad. I'm currently working on a housing expo project in Melbourne. Part of that is building demonstration projects for new forms of housing, but what you quickly realise is that it's not just an architectural problem. It's a financial and structural problem, a really big one to overcome, and to address things like affordability there are so many things that need to be rethought. I can't see either government undertaking any action around things like different forms of rent control or limiting how much speculation happens, that, for example, Berlin and other parts of Germany have already had for a long time.
Australia and New Zealand do housing for speculation. It's one thing to need a roof over your head, but this is how people are making their savings. Meanwhile there are also design issues, but they're somewhat on the sidelines. I'd like to see more good medium to high density, more buildings of around four to eight storeys. I think that's a really great scale that we should be building more of, but unfortunately Melbourne tends to do towers or low rise, a little bit similarly to Auckland. It's that medium scale that's the hard one.
AMH: It's a positive start at least that the Unitary Plan has now passed, which enables the building of more medium density homes in Auckland. What do you think are some of the other key issues and challenges facing the architecture profession at the moment?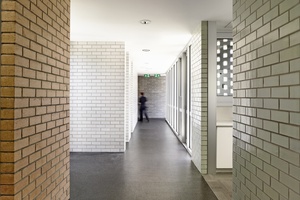 KT: I think that as architects we take on a lot of liability, but we don't seem to have much authority. We seem to get the worst of both worlds, where we can get easily sued but few people in the industry think that we're leaders of that industry. I think that we should claim our expertise as project managers more and do that well, especially with money and time, which are the two key things that people forget good architects will do anyway. Project managers have taken over that sphere, but I think architects should try and grab the reins on that. The other thing which I'm starting to see in Melbourne is in terms of development, where a number of architects, at a small scale, are starting to act as developer. 
AMH: Such as with the Nightingale project in Melbourne?
KT: Exactly, and we're doing a similar project in Melbourne's CBD – a small footprint tower with a diversity of dwelling types. There's a number of people who are thinking, 'Let's cut out the middleman, and let's stop listening to real estate agents telling people what they want because that's what they sold last week. Let's start being more propositional about the future ways of living, because the world is changing, and we think that we can introduce new types of housing that will be responded well to.' It's taking more authority again.
AMH: Part of your recent talk at the Spark festival in Hamilton focused on the role of women in architecture. Can you expand on what you think are the kind of roles men and women are expected to fill, and how we can break out of this mindset as a profession?
KT: Firstly, I would always say that I hope my work is recognised for the quality of it as architecture full stop, not architecture by a woman. Having said, that there are real structural reasons why there are less buildings by women that receive endorsement or peer recognition. Their visibility might not be the same or maybe they are not given the same opportunities. What I'm probably most aware of is how we talk about buildings, and how we have all these inbuilt assumptions about who in a team is more able to do what. I think some of that stuff can be very heavily gendered.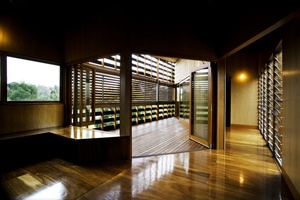 There's some interesting moments where KTA has won a job because someone said 'we wanted to give it to a woman', but that's the very reason you might have problems later on. For example, because people assume that women are better listeners, that they're more accommodating, there's an assumption that you won't have authority and you won't be able to lead. You have to be very careful of the expectations that come around the gender roles.
Another area that is problematic is around that assumption that guys do technical and girls do interiors. In our practice I've had guys selecting curtains and I've got girls who are working on the highly technical stuff! So it's being aware of that and making sure you're not falling for it yourself – the unconscious bias stuff. It's the same with roles with clients too. You have to pay attention to whether anyone is falling into those traps.
The early foundations of the practice was in housing and that is often aligned with women, the domestic, so I've always been cautious not to get pigeonholed as a woman architect just into housing. That's why taking on things like police stations or emergency services is important to try and undo some of those expectations around working in the public sphere.
I also spent quite a lot of time on site very early on, so I think confidence around sites is really important. Having said that, I would say that in terms of architectural practice, women are more likely to encounter problems in a white collar office than they are on site. Frankly, site is the easy part, it's much more dangerous how that unconscious bias plays out in an office environment.
AMH: So the men on the construction site are really quite used to dealing with women architects? Have you had any problems over the years?
KT: It's never been an issue. One of my pieces of advice that I recently put together for anyone going into architecture is just to be competent. If you can be competent then it doesn't matter what you are. You might get a tiny bit of resistance but if you just stick at it, then I think more often than not that's sufficient, and then no-one thinks twice that you're man, woman, whatever. It shouldn't be about that.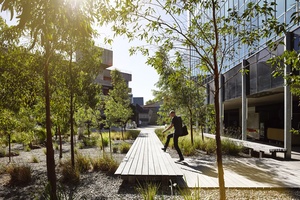 AMH: How do you think that we can create and encourage family friendly practices?
KT: It is certainly something we try to do at KTA, and if you value the people you have in your practice then you have no option but to do that, because good people will disappear if they can't find a practice that can accommodate having a family. A commitment to shared parenting is becoming more common, so these issues are not just specific to women. In our office a lot of people have got very unusual hours and there are moments when it makes things tough, but the bottom line is that I trust them to do their job. I partly set up a practice myself because I wanted to be in control of my hours when I had a child, and of course you want the same for other people. 
AMH: Yes, I have had several architects tell me they've had to leave larger practices to start their own practice in order to get a better work/life balance. Do you think that the culture of long hours and unpaid overtime that still exists in a lot of larger practices is changing at all?
KT: I wouldn't say it's a big practice/small practice thing. I think it's just architectural practice. There are still these myths around that to be serious about your work or to be doing it well you have to have these crazy hours. It's a nonsense. I think people are more aware of it but I still think there's some sort of heroicness about it that's hard for people to give up. But it is being challenged, and it also partly ties into how poor fees are. It's a reason why fee bidding is not a good idea, because if you're not being paid enough then you will be requiring people to work beyond what you can pay them properly.
AMH: It is literally donated time, isn't it.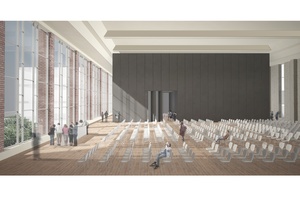 KT: Yes it is, and I think good design is only happening because people are chipping in free hours, and that's not good design. What we try to do is have a practice that produces consistently good quality of design in a relatively normal working week. That's the mission, which means you have to be decisive as a designer, you have to be clear in your instructions, because you can't expect people to hang around on the weekend to tidy up the poor direction you gave them earlier in the week. You don't always get it right, by the way! There are some long hours, but you try to make that an exception rather than the rule.
AMH: Do you have any tips for younger architects that are struggling with children and work?
KT: Yes, be prepared to fail at both parenting and practice equally! That's just the reality – you'll do both of them not very well sometimes and that's normal. Don't beat yourself up about it, even though you feel dreadful at the time. 
As I said earlier, it's a problem for both men and women, so you've got to help each other. There's still a lot of terrible expectations for both sides. I have seen first-hand women get disadvantaged and miss out on advancement because they're part-time and are therefore missing out on opportunities. But I've also seen the same thing happen to guys who wanted to do more parenting, where they also get undermined and they think they're not taken seriously, which is terrible. So it does cut both ways.
Kerstin Thompson was brought to New Zealand by the NZIA Waikato/Bay of Plenty branch.