Calling all women in construction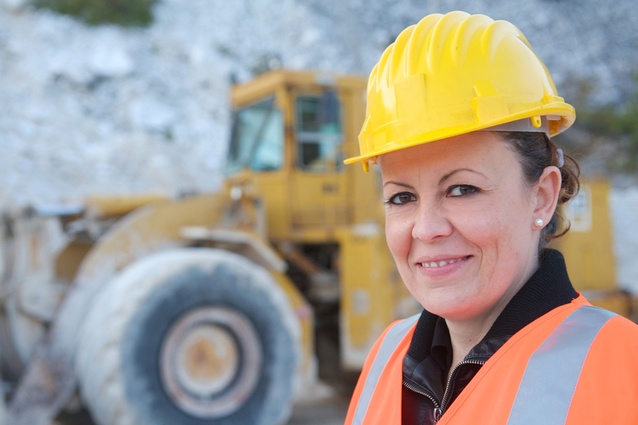 Entries for the 2017 Hays NAWIC (National Association of Women in Construction) Excellence Awards are open until 5 June, with the awards being held at the Aotea Centre in Auckland on 18 August.
The NAWIC has put out the call for more entrants to the awards, which aims to annually celebrate and honour the achievements of women working in construction and affiliated industries, as well as recognising those organisations active in redressing the gender imbalance in the industry.
Lynne Makepeace, joint winner of last year's Professional Woman of the Year Award, says winning the award increased her confidence and made her realise that she is actually good at her job and well-respected in the industry. "It reinforced what people had told me in the past but I had never really believed it as I viewed it as 'just doing my job'."
Megan Rule, who won last year's Helen Tippett Award for actively promoting women in construction, says entering the awards helps promote diversity while improving the industry as a whole. "For me the success of this award is about participation and the opportunities to help each other achieve our goals."
"The awards highlight a variety of role models by profiling and recognising otherwise invisible women contributing at all levels which increases the diversity of our industry and ultimately the entire New Zealand economy. If we want to shift the ceiling together we need to participate on all levels to our best, and to help redefine our field. The NAWIC Awards offers one of many opportunities to do this," says Rule.
The 2017 awards have seven categories which cover a wide range of roles across the industry. The categories are:
The Helen Tippett Award, which celebrates achievement in advancing the interests of women in the construction industry.
Tradeswoman of the Year, which celebrates the contribution tradeswomen are making to the industry.
Professional Woman of the Year, which focuses on women who have managed a construction project or those who operate their own business in the industry.
Rising Star, which celebrates women who demonstrate future leadership potential within the industry. This category is open to women who have worked in the construction industry for less than seven years.
Outstanding Achievement in Design, which celebrates the design aspect of a construction project in engineering, architecture or urban/landscape design.
Excellence in Construction Services, which honours the contribution of women in administration, sales/marketing or operational roles within the industry.
Student/Apprentice Excellence Award, which is open to all women engaged in construction-related study or apprenticeships.
Visit the NAWIC website for nomination/entry forms and further information.