Christchurch – Five Years On: Part II
Five years after the Canterbury earthquakes, which devastated large swathes of Christchurch, Architecture New Zealand asked a selection of those involved in rebuilding the city to comment about progress made during what has been a period of tremendous change. This is the second in a series of three.

RAPIDLY DEVELOPING CITY
Philip Richards, a director of a retail business in central Christchurch and deputy chair of the Central City Business Association, offers his personal view of the state of the rebuild.
My personal view is that the plan is what it is and it is better than having no plan at all. Inevitably, there is a range of opinions on the plan and the way in which it is being executed but, hopefully, the majority of people will come to understand its direction, realise its advantages, and support it.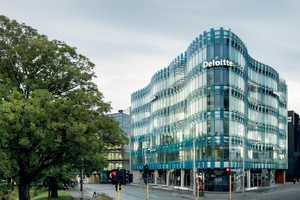 The new city is developing far faster than many realise. Within about a year, there will be over 10,000 people working within 300m of the Retail Precinct, and that part of the city will be busier than ever before, with significant office development above a large retail area that will offer an exciting mix of retail brands and hospitality options. Within this precinct, around 1,200 car parks are currently under construction and the Council is close to making a decision on the rebuild of the Lichfield Street Carpark building to provide around 700 further spaces.
More than 600 residential units are currently under construction in the CBD, and Fletchers has been awarded to build over 900 in the East Frame. These will re-establish the central city as a residential area and contribute to its vitality. Other aspects of the Blueprint are making similar progress, though an announcement on the Convention Centre would be helpful as that is likely to spur hotel development.
The architecture within the central area is already showing signs that the new city will be something that we can admire and of which we can be proud. Deloitte's new building is an excellent example of how glass can be used imaginatively, and other buildings under construction show promise. The evenness of building heights and continuity of frontages gives an overarching consistency to the style of the CBD, which has a pleasing human scale – more like Paris than New York.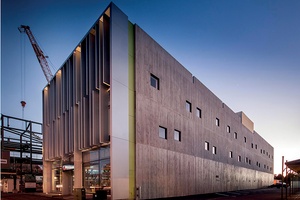 The plan envisages some social changes; in particular, regarding access, by encouraging alternatives to access by car through inner-city living, building cycle lanes, and the overhaul of public transport with bus lanes and new facilities that will make the system more appealing. There will still be considerable car parking but the alternatives will be viable.
The German city of Freiburg has taken a similar approach in its postwar rebuild, and the citizens of Freiberg are now very proud of what they collectively have achieved. They promote their city as 'Freiberg – the City of Vision'. I would like to think that Christchurch will develop a similar pride and reputation as a unique city of the 21st century.
REINVENTION
John Chaplin, director of Chaplin Crooks Architects, was heavily involved with the NZIA's post-earthquake campaigning for suitable engagement terms for architects for the residential rebuild in Christchurch.
It has been a long journey since 4.35am on 4 September 2010 when we were shaken out of our beds in what was the beginning of years of life-changing events for me, and the majority in Christchurch.
Regardless of all the immediate hardship and worry, I feel that I have matured as an architect, having to reinvent both my personal and professional life. Much of this has been for the better and, out of necessity, required a new approach to how my practice does business.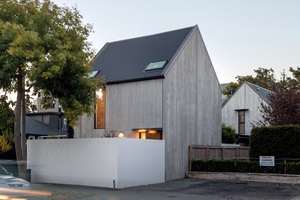 Those first six months presented many challenges, not just because there was very little fee income but, also, we had to provide guidance and counselling to clients and friends, skills not part of the normal competencies expected of an architect. To a large extent, we are still providing this support and have acquired a whole range of new skills in trouble-shooting, risk and practice management.
Part of this has been by way of the support from our NZIA Branch committee and Practice Support Group but the support from NZIA Head Office and from John Albert, in particular, has been outstanding, giving credibility to our push for architects to be involved in the residential rebuild and repair process.
However, with a few exceptions (most notably Medical Insurance), insurers resisted the engagement of architects, partly as a result of the perceived higher fees but, mostly, because architects took a far more risk-averse approach and challenged the strategy being proposed concerning the more complex repairs. Unfortunately, many designers (and a few architects) have seen fit to get on board with these questionably scoped, high-risk repair projects, and the consequences from this are starting to be revealed – drawing parallels with the quick and 'dirty' repairs to leaky homes in the late 1990s and early 2000s.
So, after a very interrupted first six months post-February 2011 and with little fee income, the practice started to become very busy in late 2011, largely with work from Medical Insurance, an insurer who, very early on, realised the benefits of engaging with 'only architects' in their repair-and-rebuild programme. This, however, became very challenging due to the insurer's complex approval process, whereby all work was contracted through tripartite agreements and contracts, and it was revealed in the early stages that traditional percentage-based fees could not be relied upon.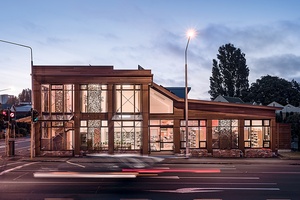 The ability to be able to renegotiate and adopt a time-based fee agreement became important. The procurement process, in particular, was taking more than double the normal expected hours, due to issues of betterment and policy interpretations. Five years on and many of these projects are still in the design stages, and it could be well into 2017 before we are through these. The major disincentive of all of this was that our work as architects became more about process and less about design.
I remained on the NZIA Branch committee through the first three years post-earthquakes, and found this helped give further credibility to my crusade of gaining more exposure and acceptance for architects among the insurer's claims managers and so-called project managers, many of whom lacked adequate design and construction knowledge. We saw significant risk at being advised and controlled by very aggressive and cost-engineered insurers and PMOs representing the insurers, and overseen by the equally cost-controlling reinsurers.
I have written and had published a large number of articles on this subject, much of which is revealing itself as the number of reports of failed repairs increases. But it has not all been doom and gloom and there have been some very successful projects.
So, on the plus side, the residential earthquake repair and rebuild has generated a massive amount of new business into Canterbury – not all construction and architecture related, as the legal profession, in particular, has benefited, as the litigation over claims escalates.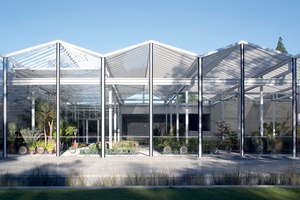 On the downside, Christchurch has lost a large amount of its character homes, replaced by lower-quality group home replicas, driven by the insurers' rigid cost controls. It's easy to be cynical about this and overlook the fact that the owners of many old and dilapidated homes are now the proud owners of new homes; so, in some ways the housing stock of Christchurch has materially improved but not necessarily by way of character or quality.
Of increasing concern is the number of badly damaged homes still being written off by the insurers as uneconomic to repair; yet, after being cashed settled, the owners are selling them on to would-be speculators who see these as cash cows, after quick and dirty repairs are completed and they are put back on the market. Added to this is the increasing publicity over the faulty EQC repairs, which are significant. However, these issues are minor and fixable when compared to the much more complex repair failures that are slowly revealing themselves.
With my years of wisdom and hard lessons learnt as an architect, it is easy to take the high ground. But I am concerned that, in Christchurch, a whole new generation of building-related trades and professionals are falling into the same trap as the previous generation did.
Also, the failures that instigated the need for the 2004 Building Act and the Licensed Building Practioner regime are being repeated in the questionable control of quality of non-consented repairs as a result of the pressure of aggressive cost controls. The need to 'do things once and do them right' seems to be missing still.
You can read the first article in this series here.