Register now for Designday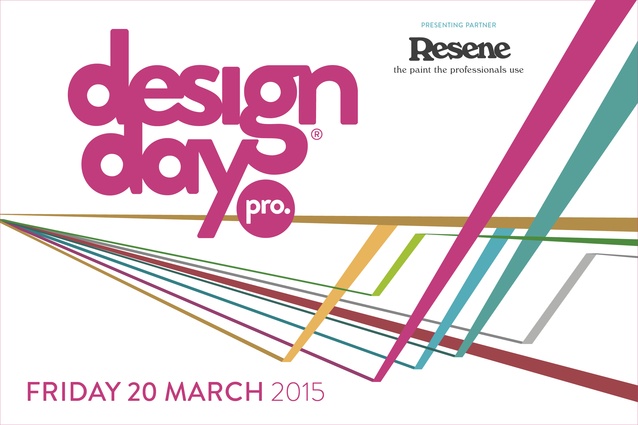 Free registrations for Designday Pro (Friday 20 March) – a new event for building and design professionals – and Urbis Designday (Saturday 21 March) are now open.
With multiple design venues and stops around the Auckland suburbs of Parnell, Eden Terrace and Newmarket, guests will experience a range of unique and inspiring design installations, plus professional development, education and networking opportunities at Designday Pro and Urbis Designday which will be held over Friday 20 March and Saturday 21 March respectively.

Free registration for design professionals covers both days and entitles guests to a free hop-on, hop-off mini van service as well as access to exclusive venues, programmes and hospitality.
Non-professionals can purchase tickets for Urbis Designday at eventfinder.co.nz.
The line-up includes:
Friday 20 March
ECC
IMO
Studio Italia
James Dunlop
Boconcept
Inzide Commercial
Blum
Autex
Methven
Coroma
Resene
Mini
Kada
European Group
UFL
Luxaflex
Backhouse Interiors
WorkScape
Artisan Flooring
Saturday 21 March
ECC
IMO
Studio Italia
James Dunlop
Boconcept
Inzide Commercial
Blum
Autex
Methven
Coroma
Resene
Mini
Delonghi
Artisan Flooring
Publisher Nathan Inkpen said, "Designday Pro is a brand new initiative for 2015 and is the result of a direct response to feedback from the design and building industry. From the success of our public event, Urbis Designday, we have curated an exclusive event for professionals working in the built environment sector. Expect a day of education, information and inspiration, and a fun new way to network with clients and peers."