Partner Event: iGuzzini and ECC unveil 'The Blade'
IGuzzini released the ultra-small Laser Blade XS downlight, nicknamed 'The Blade', at Auckland's ECC showroom last night, as part of the worldwide roll out that has spanned London, Paris, Lyon, Berlin, Dubai, Shanghai and Sydney, and will move on to New York next week.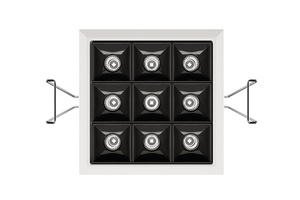 ECC hosted architects, designers and electrical engineers from Auckland and Wellington for the event, with special guest Massimiliano Guzzini, vice president for the Italian lighting company, all the way from Italy.
The latest addition to iGuzzini's Laser Blade family of lighting solutions, The Blade is a significantly smaller LED downlight which, according to Guzzini, is the smallest "first linear downlight in the world".
"Our first hope is to have something that is well designed but where you can't see the fitting," says Guzzini. "Our achievement is something that is a design that has completely disappeared. It has perfect comfort, high performance and is low impact in terms of the architecture."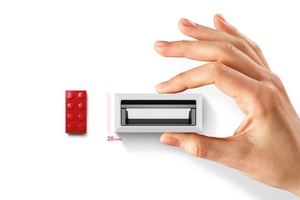 The Blade accomplishes impressive performance and comfort while being highly unobtrusive; allowing architecture, artworks and interior elements not to compete with light fittings, reflectors, shades and the like.
According to Guzzini, The Blade, as with many of his company's lighting solutions, came into being from consultation and collaboration with renowned architects such as Renzo Piano, Rem Koolhas and Norman Foster.
"However, we don't work only with the top guys, but also with people who have a vision and a sensibility around how light – both natural and artificial – makes the architecture," confers Guzzini.  
The Blade is now on show at ECC Auckland's dedicated iGuzzini showroom.
An interview with Massimiliano Guzzini will appear in the June issue of Interior magazine.