Work is expected to get underway soon on the first stage of a significant new residential neighbourhood of over 1,200 homes on the edge of the Manukau Harbour.
Market Cove, the 14-hectare master-planned development situated next to Māngere Bridge in Favona, will ultimately become home to approximately 4,000 people.
The development will consist of a combination of terraced houses designed by architects Young + Richards, and apartments, designed by Graeme Scott of ASC Architects. The urban design of Market Cove is by Garth Falconer of Reset Urban Design and Mike Jack of Greenscene.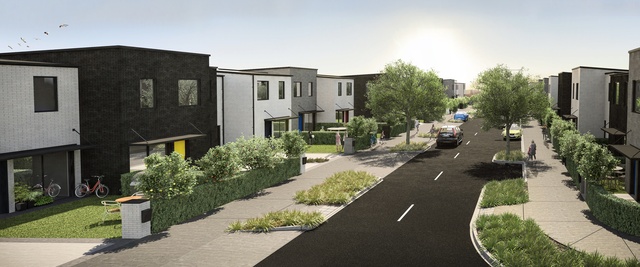 The first construction stage will focus on the building of 38 two-storey terrace homes and a 196-apartment complex within 2 six-storey buildings and 1 four-storey building.
Large common areas are set to be a key feature of the development. A central park of approximately 5,000m2 is proposed to be used for sports and leisure adjacent to the community centre that will be available for public use and to host events.
A small retail precinct with cafés and convenience services near to the central park will also support a weekend market space, and is expected to create a vibrant centre for the community to enjoy.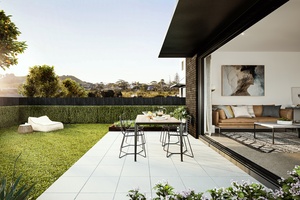 Elvon Young, director of Young + Richards, comments, "For the terrace homes at the Lanes in Market Cove, we wanted to create design that encourages interaction and a sense of community. To achieve this, we ran a design process to create a series of elegant spatial building blocks which were then sensitively optimised for quality through sustainable and building efficiencies.
"The resulting compositions of elegant simple forms encourages one to see the homes as groups of individuals or as a collective whole, rather than individual competing design statements. The focus is shifted instead to the people who live there and how they interact via active streets and through their backyards," Young explains.
"The end result is architecture or urban design as a social fabric that helps develop a strong tight knit community built on exchange and caring neighbourly values. It's this sense of inclusion and commonality combined with the wide range of amenities on offer to all Market Cove residents and the public, that defines what the development is all about and will set it apart as a residential offer for Auckland."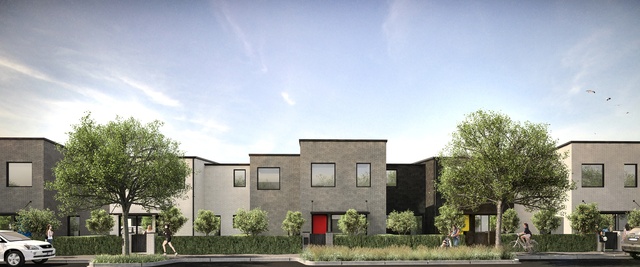 All homes will have 6-Homestar ratings, ensuring energy and water resources are used efficiently and that every home is well-insulated, dry and warm. Buildings have been designed to enable alternative energy sources to be used, such as solar technology, and stormwater is proposed to be treated in the streets through a series of planted rain gardens and swales, which will help to remove pollutants and slow down stormwater flows.
Market Cove's general manager, Guy Taylor, says, "Market Cove will be a new neighbourhood for a new Auckland. The north-facing development captures views of One Tree Hill, Mangere Mountain and the Manukau harbour which will enable the community to enjoy its natural surrounding environment."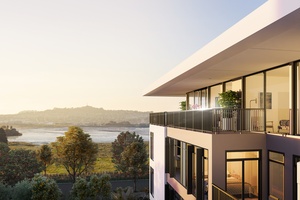 "With a high level of amenity proposed in the form of a number of large common gardens, linear and pocket parks and a new coastal esplanade featuring walking and cycling tracks, Market Cove will promote an active and healthy lifestyle and a tight knit community that is connected to its surroundings," says Taylor.
Although pricing for homes is yet to be set, early indications are that 20 per cent of homes will be under $600,000, with 70 per cent under $750,000.
Civil work is now underway on site to create key access roads, and construction on the terraced homes is estimated to start next month and be completed in the second half of 2017. 
Construction for the apartments at Market Cove is expected to get underway early next year with anticipated completion by late 2018.