2017 MPavilion designers announced
Dutch architects Rem Koolhaas and David Gianotten have been announced as the architects of Melbourne's 2017 MPavilion.
Koolhaas is the founding partner and Gianotten is the managing director – architect of international practice Office for Metropolitan Architecture (OMA).
The Naomi Milgrom Foundation, which commissions the annual pavilion, made the announcement following the close of the 2016 MPavilion program. Foundation chair Naomi Milgrom described Koolhaas as "one of the world's most provocative and influential architects."
Milgrom continued: "His contribution to the cultural landscape as an urban thinker, together with OMA's multidisciplinary approach to architecture, reflects MPavilion's desire to inspire debate about the role of design in building equitable and creative cities."
Koolhaas and Gianotten said: "The Naomi Milgrom Foundation's MPavilion is now a project of international significance and we look forward to contributing to the architectural legacy it has engendered. We are excited by the brief of designing a cultural heart for the city – a space of public engagement that will spark creativity and discussion, and that will act as a theatre for ideas."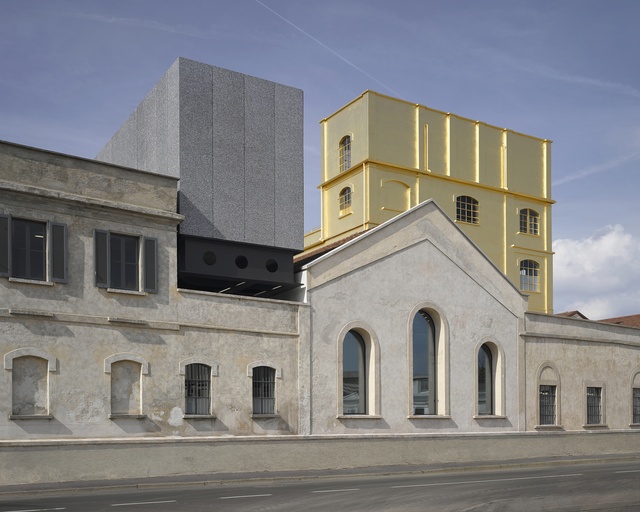 OMA's built work includes a number of significant cultural projects, including the Casa da Musica in Porto, Portugal (completed 2005); the Seattle Central Library in Seattle, USA (2004); Faena Forum in Miami, USA (2016); Design Museum (with Allies and Morrison and John Pawson) in London, England (2016); Fondazione Prada in Milan, Italy (2017); and the Garage Museum of Contemporary Art in Moscow, Russia (2015). The Taipei Performing Arts Center is currently under construction.
Rem Koolhaas also designed the 2006 Serpentine Gallery Pavilion, in collaboration with structural engineer Cecil Balmond. The design featured a translucent inflatable canopy suspended above a walled enclosure.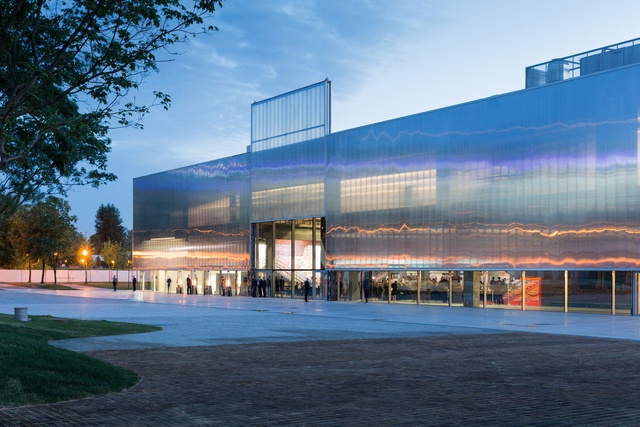 MPavilion was launched in 2014 as an annual series of architectural commissions, inspired by the Serpentine Gallery Pavilion series in London. The pavilion, sited in Melbourne's Queen Victoria Gardens, is used as a setting for a four-month-long program of cultural events and is funded by the Naomi Milgrom Foundation, the City of Melbourne and the Victorian government.
Previous MPavilions have been designed by Sean Godsell of Sean Godsell Architects (2014), Amanda Levete of AL_A (2015) and Bijoy Jain of Studio Mumbai (2016). The 2016 program included more than 487 free events produced with more than 350 collaborators. The Naomi Milgrom Foundation reports that the program attracted more than 94,000 visitors.
The MPavilion commission was initially launched as a four-year project, which would make the OMA-designed pavilion the last in the series. Organizers are yet to make an announcement about the future of the project beyond 2017.
The 2017 MPavilion will open on 3 October 2017.