Personal space: Buster Caldwell
Born on Andy Warhol's death day, Buster Caldwell's work tows the line somewhere between space, brand and fun idea generation as creative director of the up-and-coming studio The Wonder Group.
What I am reading:
The Case for Creativity by James Hurman. This book is literally just too 'on the mark'. James (a Kiwi!) explores the relationship between imagination and effectiveness in advertising projects – with the outcome that wild creativity sells hard. Having just come out of a white tile epidemic, this has been the perfect motivational kick for me to push beyond the bore, keeping tight focus on unique and remarkable ideas.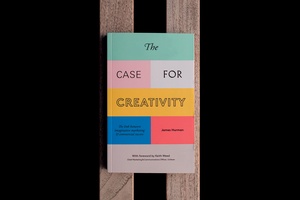 What I'm not reading: 
Less and More by Dieter Rams. Minimalism is the absolute drain of life. Even the cover sucks my soul dry. 
What space I'm loving: 
Michael Parekowhai's Lighthouse on Auckland's waterfront. Nat Cheshire fluffled the hairs on my neck real good with his Urbis review of it, adding a deep and haunting human narrative to the visual spectacular. Every morning, the dark city-bound ferry awakens with that highlighter mirror house of horror, and every day ends with five minutes of thoughtful wonder. Deep, edgy, wow. 
What space I'm missing: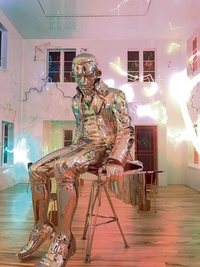 Lucky Lucky! The brainchild of ad agency Shine, Lucky Lucky was this crazy collision of experimental brand, space and idea – the holy trilogy. From the moment you walked in that suggestive red door, the night took it's wild turn into a dream land of faux-opulence, velvet fantasy and retro porn star disco. Unreal. 
What brand is getting me going: 
Weirdly – Auckland City Council. Holding hands with Alt Group seems to be a very real secret soup – their 'all action, no talk' recipe has even made a council institution fun, wild and human. The Pop events have shaken the public space category real hard – I'm literally so heavy with design-envy! 
What brand I'm really excited about: 
Also weirdly: Department of Conservation. There are rumours of very edgy things about to happen to (in my opinion) the most truly New Zealand of all government departments. They've got the fundamental DNA of our best brand ever.