The hidden fortunes in sharing
From office space to accommodation, cars and furniture: Lynne Elvins explores what the new economies can offer the interior's world.
Professor Lawrence Lessig is acknowledged as one of the first to unpick the term 'sharing economy' in 2008. His book Remix discussed the potential for this new hybrid economy, where commercial value is gained from sharing.
The result is a variety of methods for 'collaborative consumption', which includes everything from more community-run swapping, recycling or trading of used goods, to more commercially-run rental offers, P2P lending or subscription models.
The tech-platform stars of this new world are causing major disruptions to entire industries. Two of those stars are Airbnb, based on room sharing and recently valued at $30 billion, and Uber, based on ride sharing (as well as a frustrating lack of cabs) which this year was given an 'implied value' of over $65 billion.
According to a PwC report, the sharing economy will generate revenue of $335 billion by 2025 globally. So, how are these sharing models affecting the world of interiors, and is this anything more than a new spin on rental?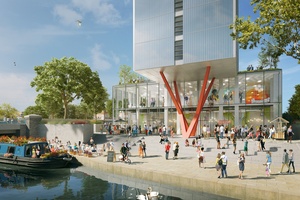 Renting a space to live or work in is nothing new, although I don't believe that any of us have felt that we were part of a 'sharing economy' as we paid the landlord on a monthly or quarterly basis. At its heart, the sharing economy is felt to be about empowering people to become engaged in their communities and in the development of the environments they live and work in. Power shifts around ownership are taking place.
One example in housing is the Babayaga house in Paris. The idea of Thérèse Clerc, an energetic and passionate feminist, she knew that many in her generation of French women lacked the retirement funds to cover homecare adequately. Clerc didn't like what she saw when she visited state-run homes for the elderly, where life was dull and regimented.
Along with friends, she came up with the idea of creating a self-governing, environmentally-friendly co-housing collective for women who want to live independently into old age – within a supportive and fully-engaged community.
Most residents occupy small, one-bedroom apartments; some share with room-mates. Together, they live, eat and care for one another in the housing project. A key feature of the Babayaga model is its 80m2 ground-floor space that's dedicated as an open university for anyone from the surrounding community to attend. In this inter-generational centre, the Babayagas run courses, offer discussion groups, do creative writing and give concerts.
At the other end of the age-scale in housing is the rise of shared living spaces in major cities, where young people seek a more sociable lifestyle. New co-living spaces offer tenants smartly-designed, serviced rooms in shared apartments with communal lounges, kitchens and bathrooms.
One London-based developer, The Collective, has already opened spaces in several prime locations and is working on more. They believe the demand reflects how young people, who accept they can't afford to buy properties, now value the living experience over the ownership of possessions.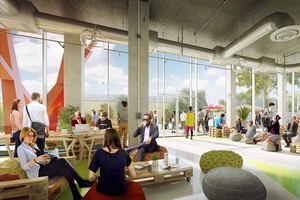 This shift suggests that the traditional practice of buying objects, such as furniture, could soon be history across city living globally. As an example, Furlenco is a Bangalore-based furniture rental company in a country where the idea of furniture rental was entirely new. Since its start-up, it has quickly secured 6,000 active consumers, with plans to expand to leading metros in India in the next five years.
Unlike those, like Uber and Airbnb, who are providing online connection and payment platforms, companies providing product rental models at scale have significant logistical considerations to take on board. Warehousing, refurbishment, insurance and pick-up services are all on top of the traditional stock availability and efficient delivery expectations. But, despite the added complexities, these new models of ownership are here to stay.
So, the days of handing down a cherished item of family furniture could be gone but the ability to rent it to somebody else to generate income may become part of the inheritance. Whether this represents a new spirit of sharing or a mercenary new way of making a buck will depend on individual motives. The fact that we are ready to give up possession of material goods in favour of rental options is a strong sign of changing times – socially, environmentally and economically.